Thanksgiving Leftovers – Turkey Tetrazzini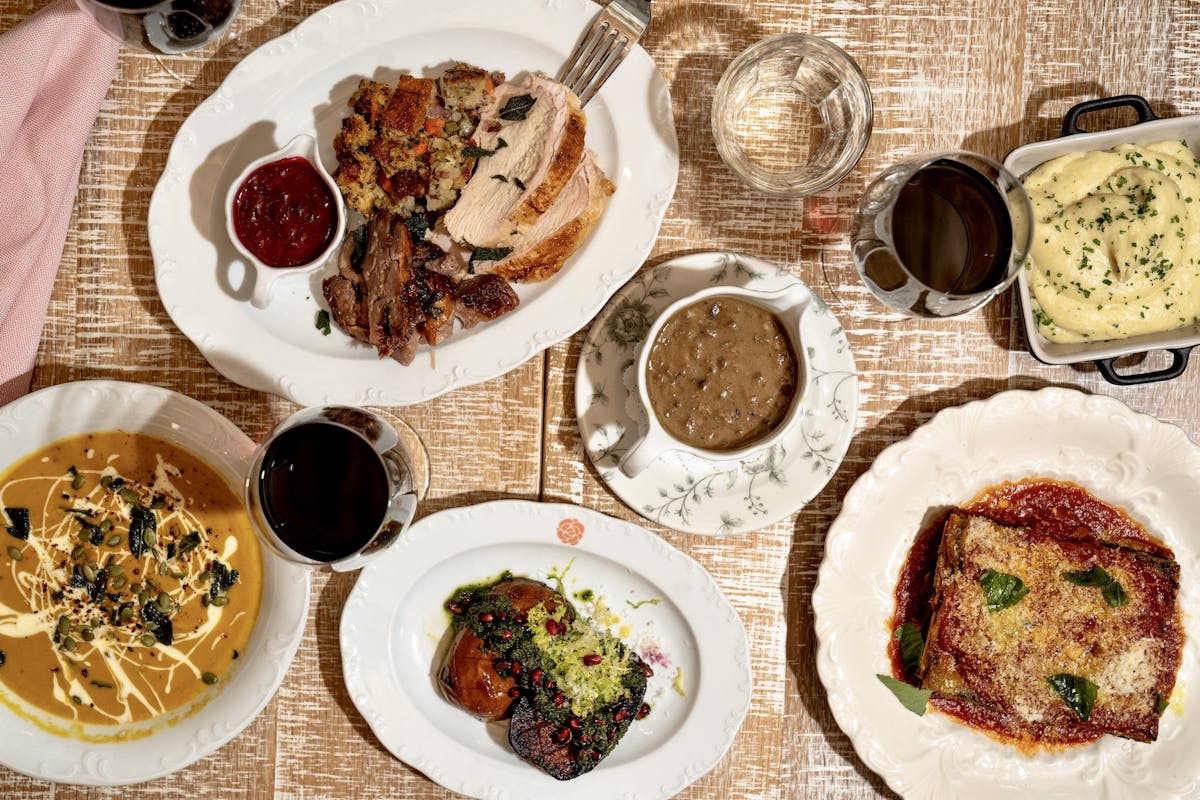 Turkey Tetrazzini
"Living in San Francisco, I was always enamored by the rich history of food in this incredible city. But I was shocked to learn that turkey tetrazzini was based on a dish created at the Palace hotel in San Francisco.
The version of the dish I knew was a gloppy casserole and I was not a fan.
The original dish is named after the Italian opera star Luisa Tetrazzini. It is widely believed to have been invented circa 1908–1910 by Ernest Arbogast, the chef at the Palace Hotel in San Francisco, where Tetrazzini made her American debut at the Tivoli as Gilda in Rigoletto on January 11, 1905.
So why not update this dish with beautiful ingredients as a simply delicious restaurant-quality pasta dish.
So here is my way to bring it back to all its glory with your thanksgiving leftover turkey."
– Chef Chris Cosentino
Serves 4 ppl
1 lb spaghetti
2 cups left over turkey leg meat, shredded
1 Tbsp shallots, diced fine
2 Tbsp garlic, sliced (about 2 cloves)
2 cups Turkey or Chicken stock
1 cup maitake mushrooms
1 cup pioppini mushrooms
2 Tbsp crème fraiche
1 Tbsp thyme, picked
1 Tbsp extra virgin olive oil
3 Tbsp white wine
1 Tbsp flat leaf parsley, chiffonade
Kosher salt
Fresh ground black pepper
1. Place a large pot of salted water on the stove over high heat to bring to a boil.
2. Place a large sauté pan over medium-low heat and add the extra virgin olive oil. Add the mushrooms, shallots, thyme and garlic and cook until soft about 3 minutes, stirring regularly.
3. Add the white wine to deglaze the pan and cook until dry. Add the stock and the shredded turkey and bring to a boil over medium heat.
4. Cook until the liquid is reduced by half, then stir in the crème fraiche.
5. Meanwhile, cook the pasta in the salted, boiling water according to the package instructions.
6. Drain the pasta and add it to the pan with the turkey. Adjust the seasoning with salt and black pepper, then finish with the chopped parsley.
7. To serve, place on a platter and spoon the sauce over. Serve immediately and enjoy!